We Are Passionate About Laundry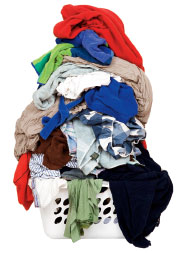 Laundry. It's (quite literally) a dirty word. Combine that with the stereotypical Laundromat and you have a match made in…well, you know! The dark, dirty, dreaded Laundromat is a place that no one is excited to visit, ever! That's where we come in.
Wash Around the Clock is dedicated to changing the way you think about laundry! Since our first venture into the laundry business, we realized that a few things needed to change and fast! First was the way people were treated. We couldn't be successful without our great customers! We appreciate you and will go out of our way to make your experience as good as it can be! In addition to friendly service, we have filled our stores with the best equipment in the industry! We use quality Dexter washers and dryers to ensure the highest quality laundering of your garments! We also offer the sizes you need to get it done right. From smaller double load washers for the college crowd to our giant 80 lb. washers that can accommodate the entire familys' duds or your biggest comforter set! You'll be able to sit back and enjoy cool A/C, free Wi-Fi and several large screen TV's while you wait! We are also the only laundrymat in town to reward you for being a loyal customer.
If laundry just isn't your thing, then we have got a plan for you! Whether you are a busy student or a working mom that deserves a little extra time with your family, our drop-off service is a lifesaver! Our awesome drop-off service is a convenient, affordable way to check laundry off your "to-do" list! Your laundry is handled with the utmost care and we use only the best products on the market! Each time you pick up your laundry, it's like you just came home from the mall. Clean, fresh clothes neatly packaged and dress items hung with care just waiting to be put away! It's a service that saves you more than it costs you!
And for those of you that have moved into the fast lane and need our drop-off service packaged into the ultimate in convenience, check out our revolutionary EasyLaundry Service! Point. Click. Clean. We pick up your laundry from your home or business and deliver it back…right to your door! Who needs a laundry room anyway?!?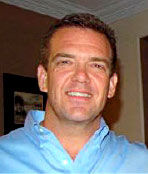 As we continued honing our Wash-Dry-Fold skills, we began seeing more and more small business owners bringing us their commercial linen and laundry. We learned that most business owners had very little choice in who they could use to provide them laundry services. And the customer service they received was less than they expected. So with that experience (and little else) we ventured into the commercial laundry and linen business. It took a little time, but we built a state-of-the-art Commercial Laundry Plant and launched into helping business owners have one less problem!
The point is, we are passionate about laundry! We are passionate about our customers! And we are passionate about changing the way you think about laundry!
Locations
Special Offers


Click for More Info


Click for More Info