Daily Specials
Wash Around the Clock has in-store specials running every day! Ask one of our friendly staff what the specials are next time you walk in.
Newsletter Offers
Sign-up for our monthly e-mail newsletter, and you'll receive VIP coupons, laundry tips, contest details and more! Use the form to the right to sign yourself up!
Keep in touch on Facebook
Friend us on Facebook and you'll have the inside scoop before anyone else!
www.Facebook.com/WashAroundTheClock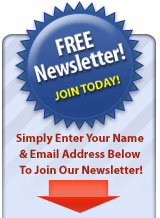 SECURE & CONFIDENTIAL
Your email address will NEVER be rented, traded or sold.
WE GUARANTEE YOUR CONFIDENTIALITY.
We hate spam just as much as you do.