Wash-Dry-Fold Service . . .
Save Hours Every Week! We'll expertly wash, dry, fold and sort your clothes just the way you like.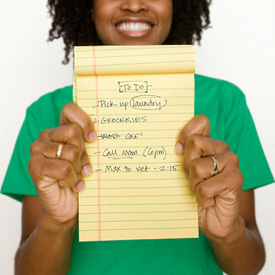 If you don't have time to do your own laundry, we'll do it for you! It's as easy as 1-2-3:
How to Use Our Wash-Dry-Fold Service
Bring in a bag of laundry. Fill out an order form.
Then Leave! We'll call when your laundry is ready.
Take your fresh and folded laundry home!
Living the fast paced lifestyle that so many of us choose today allows for some great experiences fun times and…Stress!
When you are on the go, and we know you are, it is not easy to handle all of your day to day chores without going a little nuts! It's just a part of life, right? Well, what if you could ELIMINATE the time you spend doing all things laundry? We don't just mean washing, drying and folding. No more hauling around huge boxes of detergent, softeners and bleach. No more sorting your laundry. No more stuffing the clothes in the washer and dryer. And best of all no more folding and hanging your clothes. We have mastered the art of doing laundry, and that is great news for you!
No other laundry service that can even come close to impressing you like ours. Here's just a few reasons why we're sure you'll agree…
We use the best detergents on the market. Choose your soap, BioQuest (a consumer publication's #1 rated detergent and our recommended brand), Tide, Gain or All Free and Clear. No "discount" soap going into your clothes!
Choose All Fabric Bleach (which is much better for your garments than chlorine bleach) or, by request, liquid chlorine bleach on your whites.
Only the best softeners here… Choose Downey, Gain or Snuggle
Did you know that drying on high heat is NOT GOOD for your clothes? We do! We only dry on medium or low heat. It keeps your clothes less wrinkled and lasting longer.
Out of the dryer, we expertly fold your clothes. We match like clothes to make it easier to put away and we even match your socks! Your blouses and dress shirts are hung and bagged with care!
When you get home, you will think you just came from the mall with new gear, it's great!
Want to be even more imPRESSED? Check out our pressing services for that finished look that everyone desires!
Our Wash-Dry-Fold Service is designed to save you time AND money!
The average family spends between 5 and 15 hours per week! That's valuable time for you and your family. Whatever you like to do, do it! And leave your laundry to us! In addition to an expert service and "loads" of new found time, if you have been doing laundry at your house, you might be pleasantly surprised when you open your next utility bill. Many of our customers have reported significant drops in their utility bill. It makes this service a no brainer for any family that values time and benefits of not doing laundry anymore!
Our all-inclusive pricing means you don't pay extra for things like color-safe bleach, dryer sheets, sorting or hanging clothes. And it's cheaper than you might think… Come in for a quote today to see for yourself! When your clothes are ready for pick-up, we'll give you a call to let you know.
Same day service is available. Drop off service is available from 8 am to 6 pm Monday through Friday and 9 am to 7 pm on weekends at all of our locations.
Locations
Special Offers


Click for More Info


Click for More Info


Click for More Info